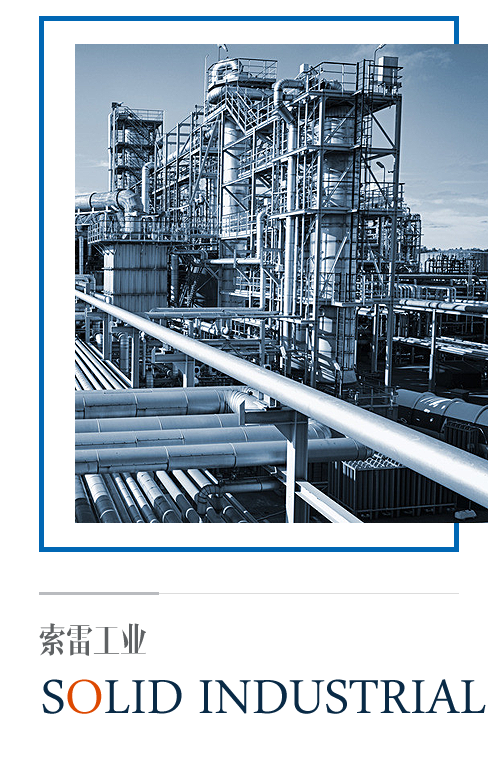 About SoLid
Specialized in new materials' R&D, production and sales, SoLid also customizes maintenance solutions for industrial enterprises. Since its inception, it has focused on enterprise equipment system management and maintenance, to help companies rebuild their maintenance ecosystem. SoLid will continue providing users with comprehensive industrial operation and maintenance solutions based on advanced equipment management concepts, new materials, new processes, new service and new marketing strategy.
SoLid Business
A: Consulting service: Provides a comprehensive equipment management system based on customer's production line characteristics, covering the equipment management innovation system, the construction of four major maintenance channels, the construction of the team, the improvement of the equipment site, and the digital consultation of equipment management;
B: Predictive maintenance: Mechanical equipment status assessment, operation trend forecasting, development and improvement of maintenance strategies, on-site technical services, fault diagnosis and on-site maintenance technical training;
C: Maintenance Solution: We provide fast, timely and reliable repair solutions to extend equipment service life based on world-class advanced material. We also strengthen predictive maintenance, to eliminate hidden troubles in equipment to prevent risks and reduce equipment operating costs by use of advanced materials and process methods.
SoLid Database
For more convenient and efficient service, SoLid innovatively founds "SoLid Database"using Internet to achieve seamless integration between equipment problems and solutions, thus we can offer scientific and reasonable solutions to our customer within shortest time.
SoLid Solutions
SoLid database has global advanced technologies and products, used for metal rebuilding, corrosion protection, leakage repair, pumps protection (corrosion, cavitation, erosion), rubber conveyor belt scratch repair, concrete repair, environmental cleaning, etc, covering the main problems on equipment operation, including urgency & routine maintenance, project reformation, high & low value consumption and potential trouble solution. Our technologies and products can achieve energy saving, environmental protection and cost control for customers, i.e. significant economic and social benefit. Also based on this point, we can establish long-term and reliable strategic cooperation relations with our customers.
SoLid Concept
SoLid has always being focused on reliability. We are dedicated to integrating and introducing of global cutting-edge technological resources. For years, our team has matched new technologies and products with our customers' needs, and accumulated rich experience. We have provided many industries with high quality service and solutions including Fortune Global 500, ensuring continuous production as well as less equipment maintenance charge and environment improvement. We believe our reliable strategic cooperation relations will lay the solid foundation for realizing"Industry Dream"and"China Dream", also it can continuously promote the win-win development.
SoLid Culture
Being a high quality enterprise, to create welfare for employees, and create value for users.
Business Philosophy
We are aimed to extend equipment service life, reduce downtime or unplanned downtime loss, reduce operation and maintenance costs, and reduce spare parts inventory. SoLid will help users' build and provide users with reliable, efficient, economical, and environmental industrial maintenance solutions based on our "Industry + Internet" system.
Core Value
The ability to serve users determines the value and development of SoLid.
SoLid Development
SoLid will know about and find out the industrial operation and maintenance needs of users, we will create value for users, and meanwhile SoLid will achieve professional, precise, strong and rapid development.
SoLid Vision
Being a world-renowned industrial operation and maintenance service provider.